Specialists in Action: Coffee Cat's Cancer Story
Published on:
Apr 4, 2023
Story from VetSpecialists.com
He's just one cat. But fluffy white Coffee Cat has more than two million followers of his feline shenanigans on Instagram.
He's also become an "inspiration for other humans and animals" fighting cancer, says pet parent Varisiri Methachittipsan.
It all started back in April 2016. Varisiri and her partner, Shannon, already had rescue cat Nala at home when they adopted Coffee Cat in late 2014. Nala had her own Instagram following, and Coffee Cat soon followed suit by becoming another rescue-cat-turned-internet-celebrity. Varisiri and Shannon enjoyed documenting the day-to-day antics of their beloved felines for their many adoring fans. Then, one day in April 2016 as Varisiri was brushing Coffee Cat's white coat, she felt something unusual underneath his fur.
"He's so fluffy that if you don't brush, you wouldn't even see it," she says. "We found symmetrical lumps on both sides of his body."
An internet search for cat anatomy showed those lumps might be the kidneys. The kidneys help remove waste and fluid from the body, and inflammation there was a serious warning sign.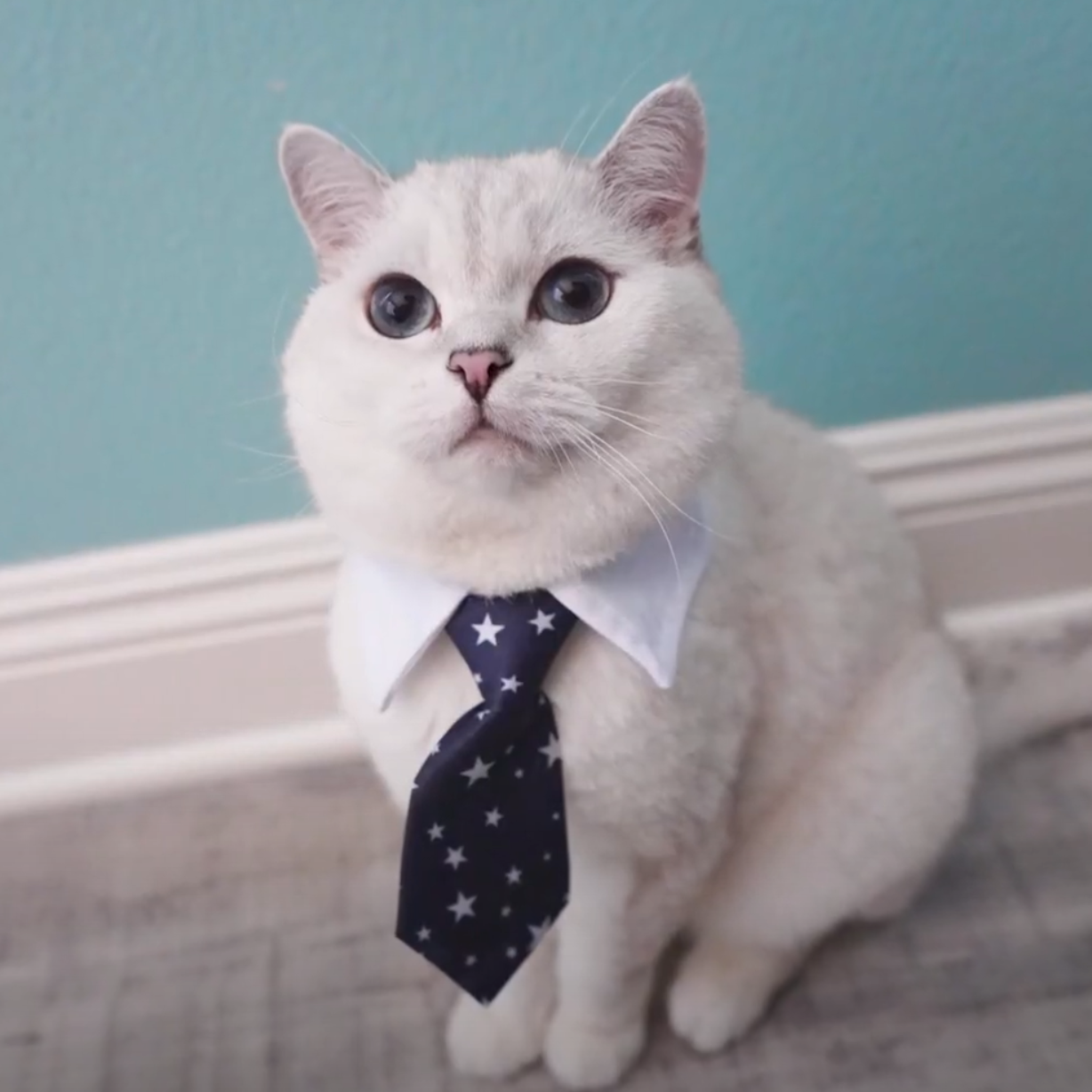 Early the next morning, on a Saturday, Varisiri ran Coffee Cat to the family veterinarian, who quickly confirmed that his kidneys were enlarged.
"They thought he might have cancer," Varisiri says.
The family veterinarian took a sample of tissue to send to an outside lab and told Varisiri it would be two days for results. Too alarmed and worried to wait, however, Varisiri decided to take Coffee Cat to a second hospital that day with even more diagnostic equipment on hand. Using sound waves to look at Coffee Cat's insides, an ultrasound indicated the possibility of kidney lymphoma, which the tissue sample confirmed.
"The doctor told us it was really bad," Varisiri says of Coffee Cat's condition. "He had almost gone into kidney failure."
On Tuesday, just three days after finding the lumps and a day after tissue samples confirmed kidney lymphoma, Coffee Cat and his owners met with veterinary oncologist Dr. Greg Ogilvie at VCA California Veterinary Specialists – Carlsbad. He started Coffee Cat on chemotherapy right away.
"It wasn't a very pleasant situation," Dr. Ogilvie says. "Coffee Cat was admitted into our hospital very ill and literally fighting to survive because of serious kidney problems."
Thankfully, Dr. Ogilvie was able to reassure Varisiri and Shannon that Coffee Cat had a fighting chance.
---
"Cancer is sometimes felt by people to be a death sentence, but really it's the diagnosis of an absence of hope," Dr. Ogilvie says. "We had to rebalance the family's understanding, because cats can respond quite well with appropriate therapy."
---
Ogilvie calls kidney lymphoma a "very common type of cancer in cats." And while chemotherapy can be particularly hard on people with cancer, cats can do well with the medicine.
Varisiri agreed to the best care for Coffee Cat, which included a 25-week protocol of chemotherapy visits to VCA California Veterinary Specialists - Carlsbad: first, once a week for six weeks, then every other week for six weeks, and, finally, once a month for three months.
The first day was the worst, Varisiri recalls: "When we first started treatment, we didn't know how he was going to react." She wanted more time with Coffee Cat in life, but she was confident she and the doctors would know if it wasn't working.
"After that first treatment, when we got home, he was really sick, just plastered to the bathroom floor," she says. "I ended up not sleeping that night, waking up every hour to check on him. He was really nauseous and throwing up. He was sick for another day or two, and then he started feeling better."
The next week, veterinary team members talked to Varisiri and offered anti-nausea medication that seemed to help. At each visit, Coffee Cat would receive chemotherapy as well as a physical and blood work to see how his kidneys and body were responding to the medicine.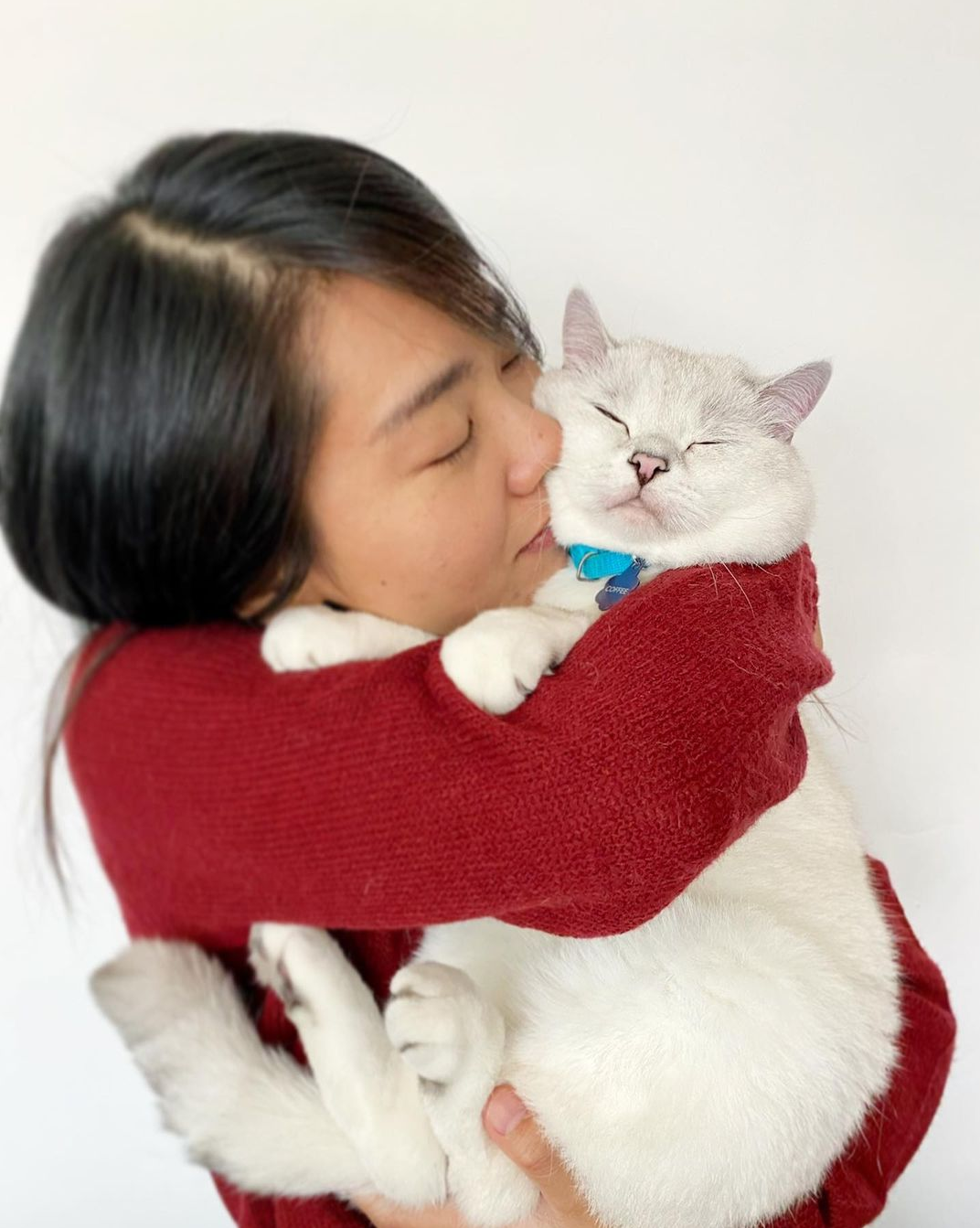 "We all paid attention to him and how he reacted to each specific medication," she says. Coffee Cat lost weight during his bout with cancer, falling from a slightly chunky 10 pounds to an overly thin 6.5 pounds, according to Varisiri, but his overall health continued to improve over time.
"You listen to your cat," she says. "They'll let you know. Last year we lost one of our cats, a very sudden loss. A lot of people told me, 'You know when they're ready to go,' and that time, I did know. With Coffee, I felt like he wasn't ready to go. He wanted to be with us. I think you have to be positive, take it day by day and see how your animal looks and feels."
At the same time, Coffee Cat continued to receive supportive care as needed from his primary care veterinarian. "Family veterinarians provide the day-to-day care between visits here. We couldn't have done this without the family veterinarian, for sure," Dr. Ogilvie says.
Veterinary specialists, according to Dr. Ogilvie, are an "extension of the family veterinarian who wants to provide advanced care but can't because of time constraints, lack of equipment or detailed knowledge."
Coffee Cat's Instagram followers were also a big part of his treatment, contributing to online raffles and fundraisers and making donations to support his care.
Dr. Ogilvie and the family veterinarian have spent time treating Coffee Cat's kidney lymphoma while also normalizing his kidney function. "Once we got Coffee Cat's kidneys working, he blossomed," Dr. Ogilvie says.
Coffee Cat is 7 years old now and back to a healthy weight, with supportive medicine for his damaged but functioning kidneys. He is on medication to lower his blood pressure, says Varisiri, because of the kidney damage.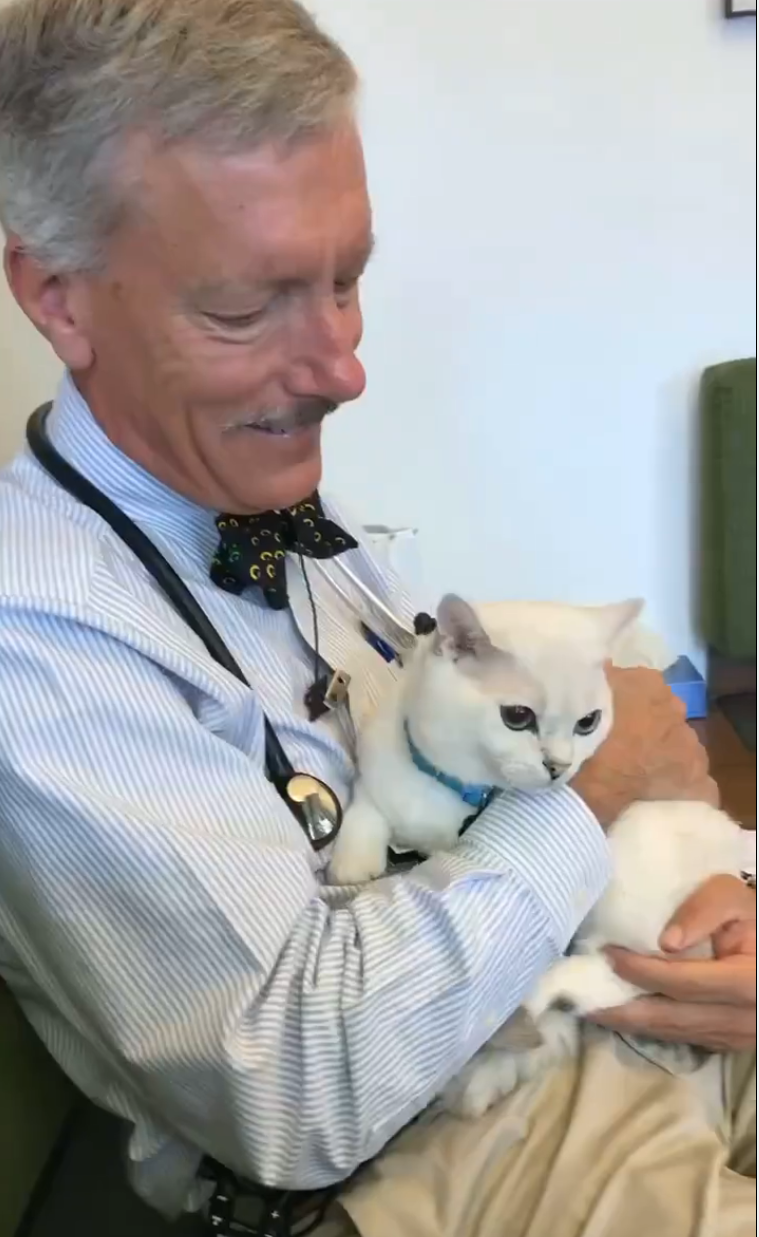 "One of his kidneys is smaller because of the cancer," Varisiri says. "So, the other has to work harder and that causes high blood pressure."
Overall, Dr. Ogilvie and his team at VCA California Veterinary Specialists – Carlsbad were very impressed with how well Coffee Cat responded to chemotherapy. "It's my personal theory that cats are not from this planet," Dr. Ogilvie says. "They're magical beasts with amazing skills to overcome things you and I wouldn't be able to overcome."
Varisiri says that along the way, all the veterinarians showed kind, wonderful bedside manner. "Dr. Ogilvie always called Coffee 'my kitty.' We feel really lucky that it was him treating Coffee."
While Dr. Ogilvie says he has a hard time using the word "cured" when it comes to cancer, "If there is a cat who we can say has been cured, Coffee Cat is first in line."
..
Photos courtesy of Varisiri Methachittipsan